On-line lessons!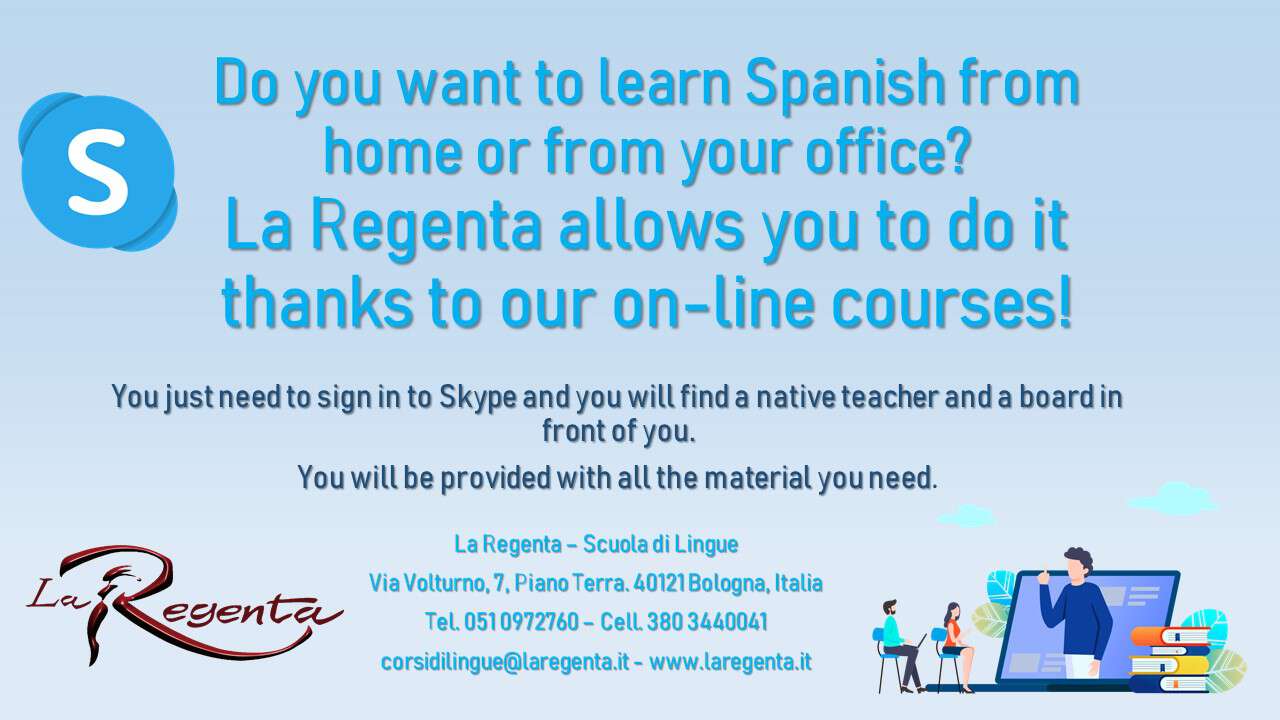 At la Regenta, the possiblity to do on-line lessons via skype.
You do not live in Bologna or you do not want to move from home or the office? No problem, you can do your course as if you were here with us, with the teacher, the dashboard and the possibility to receive didactic material in real time.

PERFECT FOR BUSINESS COURSES.

Contact us for all the detailed info!