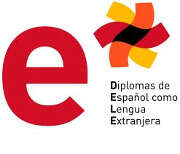 The DELE examination certifies the knowledge of the spanish language as a foreing language, it the maximum acheivement obtainable while studying this language.
We have expert and competent mothertongue teachers for the preparation of the DELE examination.
In 10 years we can boast of 100% of success!
Visit our SCHEDULE FOR SPANISH page to check out the dates and schedule of the next DELE courses.